READ DR. CUSHING'S TESTIMONIALS FROM SATISFIED PATIENTS
We wanted to share with you how much better our daughter is doing with her allergies and Eczema. As you can see in the picture she was having the worst outbreak she had in her young 4yrs. Our daughter was covered with these welts and rashes. She was crying for hours at a time that her skin was burning. She had always been super Itchy and miserable, but this is what happened to her whole body after a vaccine. After her treatments with Dr. Cushing she is soooooooooo happy that she is not the Itchy kid anymore. Her skin has normalized and she can now enjoy doing things she could not before! Once we were able to change our diets we see so much more joy in her face. She loved coming in for her visits with Dr. Cushing and Rosalind! She talked a lot about how nice everyone was  to her and how good she feels and her treatment "feels nice."
Thank you so much and God bless!
I just wanted to thank you for being you!  As you know, I've been to a few different doctors, for eye and brain, and none of them can compare to the compassion that you have!  Every time I was scheduled to see you, I was never nervous, and wasn't expecting negative news.
I've shared my issues/symptoms with you, as with other doctors, and for every negative, there was a positive from you.  As they made it seem unbearable (for time to come) and incurable, you gave me the thought of possibility!  When I've had others laugh in my face, for even the thought of mold being the cause of the issue(s), you, at least, took it into consideration!
Thank you for sticking with me as you looked to find natural ways to cure me.
Thank you!
~L.M. (April 2021)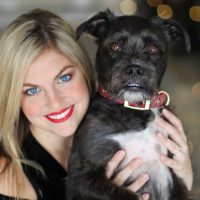 Dr. Cushing is a truly great doctor.  He's seen me for hormonal imbalances and hair analysis testing.  I'm going for his seasonal allergy treatment tomorrow!! Very nice staff as well.  Do not think twice about going.  Just set up an appointment, you won't be disappointed."
~Terri M. (Feb. 2019)
Dr. Cushing helped my Dad, who just after he turned 80, developed swollen hands/feet and severe pain in most joints.  If this continued, a nursing home would be the next (Mom is 79 & can't lift him); his regular MD's could not help.  I asked that Dad see Dr. Cushing.  Tests showed Dad had an Epstein-Barr Virus infection attacking his joints and also showed he had a heart condition.  Thanks to Dr. Cushing's work, Dad is now free of pain/swelling, back to his normal activities; and his heart improved 20%.
~ Tom T. (Feb. 2019)
Dr. Cushing completely changed my life…He naturally corrected my adrenal fatigue issues and balanced my cortisol levels (I had this independently tested as well). Also, I lived my whole life with chronic allergies and I'm happy to say I'm consuming the same foods I ran from for many years. It's still mind-blowing how simple the treatment was. If you have allergies you're absolutely crazy for not sitting down and spending a few hours with Dr. Cushing.
~ Anthony M. (Dec. 2018)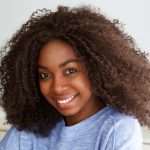 When I first saw Dr. Cushing I was 18 years old and in a wheelchair.  Within a couple of weeks he had me walking and out of the wheelchair.  He found multiple allergies and other triggers of inflammation.  I was and am still amazed at how he does what he does for his patients.  Last summer, I was recovering from a stroke and my vision doubled and I was wearing an eyepatch for over a year.  He treated me for my double vision and I responded within seconds.  I can now see clearly and read again.  He has inspired me to pursue a degree in Naturopathy so I can become a holistic doctor that helps people with their health issues.  He gave me hope again of living a healthy life and I want to do the same for others.  I can't say enough how thankful I am for Dr. Cushing.  If you have any health problems that are unique and hard to figure out, bring them to Dr. Cushing!
~Sarah D. (Feb. 2019)
Dr. Cushing is amazing.  I have been a lifelong allergy sufferer and needed to take prescription and over the counter medications daily.  After just one treatment with Dr. Cushing I am cured.  It's been over 8 months since I was treated by Dr. Cushing and I haven't had to take any sinus medications and I feel better than ever!
~Brian C. (Feb., 2019)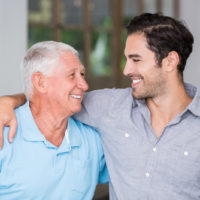 I stumbled onto Dr. Cushing after experiencing reactions to several foods. My first visit I was skeptical he could actually identify and eliminate an allergy in one visit. Not only did he eliminate my allergies, he cleared up my off and on cystitis Urologists said I would have to live with for the rest of my life. My family comes from the Northeast to see him and my friends have had success with him too.
~ W. Jones (Feb. 2019)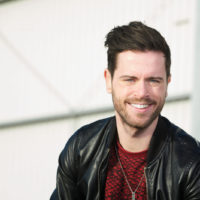 Excellent Doctor!  Helped me with my allergies and adrenal fatigue problems!
~ Cheryl W. (March 2018)
Dear Dr. Cushing,
Your desensitization treatments for my many food allergies have changed my life.  I can travel and attend meetings without asking what ingredients are in the food.  More importantly, I am no longer getting ill when I eat foods with dairy, gluten, soy and the many other allergens for which you treated me.  I had no idea I had so many food allergies which caused major problems with digestion.
I sincerely thank you for your role in enhancing my quality of life.
~ Pat S. (December 2018)
I have been very happy with my results for treatment thus far with Dr. Cushing.  He takes time to listen and research and order tests to get to the real root of the issues going on in your body.  I have had amazing results with the allergy desensitization and have been enjoying life more fully due to my improved health.  I always had to avoid dairy products and it was on my mind constantly as we ate out as a family or as I visited with friends.  Dr. Cushing desensitized me to dairy and I was able to go out recently with my husband and three children to enjoy a cup of ice cream without the worry of becoming ill.  I will continue to see Dr. Cushing as I journey further down my path of wellness and I highly recommend him.
~ Angie (July 2018)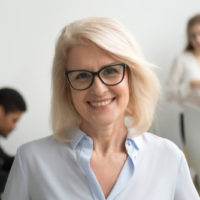 Dr. Cushing's treatments have changed my life.  I'm extremely grateful to have found him.
~ Gabe (December 2018)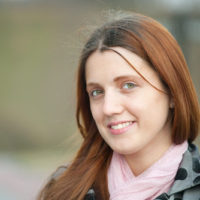 I cannot thank you enough for your patience, interest in me as a person, your compassion and, of course, your brilliance that I'm so lucky to have encountered.  Yes, even your corny jokes too!  – Debra C.
"I am writing to thank you for literally turning my life around.  You raised the quality of my life immensely.  Before I became your patient, my life had been plagued and limited for over forty years by chemical and food allergies.  For most of those years I had to wear a charcoal mask during many activities, including driving, shopping in stores, walking near heated asphalt, cooking on a gas stove, etc.  At one point I had only eleven foods in my diet.  Though I had been under the care of several doctors, my only effective solutions had been to avoid all problem foods and to wear a mask in public". – Georgia.
My daughter first started to see Dr. Cushing after no other doctors had helped her for years.  She saw results after her first visit.  I myself started seeing Dr. Cushing after ending up in the emergency room with allergy problems I never knew I had.  He has helped me so much; I really feel better than I have ever felt in my life and am getting better all the time.  There are no words for the results…It is just wonderful.  Thank you so much.  Cindy M.
"I would highly recommend Dr. cushing not only as a healer but also as a human being who genuinely cares for his patients.  Dr. Cushing is always available, generous with his advice, and answers any question with patience and kindness.  I moved to the Charlotte area last summer and had been reacting pretty severely to various substances I had to rely on medication almost on a daily basis.  The allergy therapy has been extremely effective in desensitizing me & my son to allergens and greatly improving our quality of life." – Veronica
"I have been seeing Dr. Cushing for a couple months now and I can't say enough good things about him and his practice. The staff is absolutely wonderful. So friendly and helpful! He has been heaven sent for my health! I have struggled with joint pain, stomach issues, allergies, and fatigue for years with no answers… until now. Dr. Cushing performed in depth testing and finally found an explanation for the health issues I had been dealing with for years.
I also had a severe allergy to dairy, to the point of causing anaphylaxis. Through Dr. Cushing's desensitization process I am now able to eat dairy with no problem at all. Though skeptical at first, my life has completely changed and I am forever thankful!!!! – Kelsey
"No Need for Prescription Steroids. "I highly recommend this clinic since I have found relief from various allergies. I have been desensitized for many allergies and am no longer bothered by them, even chemical irritants such as perfumes. After seeing many traditional doctors I found no help for these sensitivities and was told its in my head and pretty much gave up. Now I don't need the prescription steroid nose spray or pills, which didn't work anyway.  After luckily finding Dr. Cushing and, I've been treated with much success and am on the road to better health. If you are suffering from any type of allergy or sensitivity you should make an appointment with Dr. Cushing because he can help you the natural way."– Liz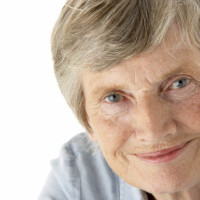 "He is a genius.He has help so many people in my family starting with my grandson at 2 years old. He was Diagnosed with ADHD and gifted. If Dr Cushing had not come to are rescue I know he would be on terrible medications.But he found the reason and helped him be a calm and bright 7 year old. Ever grateful"
– RoseMarie
"Chronic Colitis. I had chronic colitis causing numerous food allergies. When I came to you I was allergic to many different foods which caused severe gastrointestinal problems. Thanks to you I can eat almost anything without symptoms and I can enjoy my life again. I also appreciate your kindly manner, patience and genuine interest and the extra help you gave me regarding my insomnia, your recommendations for diet and supplements also have been a great benefit to me". – Barbara M. –  RN.,BSN.,MA.
"Because of Dr. Cushing, I am no longer putting any food or supplements into my body that I am allergic to.  It seems that my immune system has improved due to this, my energy has definitely improved & my migraines and fatigue have decreased dramatically.  Dr. Cushing is the only one out of all my health practitioners (of which I have many) who was able to figure out why I was losing my hair.  After many months of searching and struggling, he has  saved my beautiful hair and has set me back on the road to a healing scalp again.  There are many heroes and magicians in this world, you are one of them.  Thank you for being here for me."
-Geho
" We have seen amazing results and I am a believer!  My son has a GI disorder resulting in him being sensitive to a wide range of foods (incl wheat, gluten, soy, egg, dairy, milk protein, peanuts, tree nuts vitamins, sugars etc.).  Working with our GI doctor we were to a point where the options were to keep him on steroids long term or to do a food elimination diet.  Because of the wide range of sensitivities a food elimination diet would have been nearly impossible.  I then found Dr. Cushing on the internet and at first was skeptical but being a firm believer in acupuncture I was open to the possibility of Dr. Cushing's AllerCease™ being a solution for my son.  I met with Dr. Cushing after first going over everything with him over the phone.  I wanted to be sure that my son just 2 ½ would not experience any pain or have adverse side effects.  He took his time to explain everything to me and knowing how busy he is I was even more impressed.  Never once did he make me feel rushed or as if I was bothering him.  I decided to give AllerCease™ a try for my son.  Our appointment were scheduled through Sophie who is the sweetest person.  My son absolutely loves her.  Dr. Cushing sometimes answers the phone and he is always available for his patients.  I was initially concerned with my sons reaction to strangers but Dr. Cushing gave him time to warm up to him and did not get right in his face immediately, after that my son loves going to see Dr. Cushing to "fix my tummy" many times he is running in the room before I have checked in." – This was taken from Angie's List.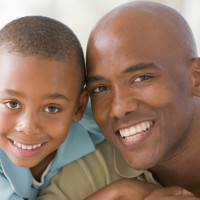 "We'll never forget what he did for us! "Dr. Cushing treated my son for autism spectrum symptoms when he was 2 (he's 6 now). I wanted to take this opportunity to thank him from the bottom of my heart for help he gave us in regards to Evan's severe reaction to his vaccinations and subsequent development delays he was experiencing at the time. Evan is doing VERY well now! He's in kindergarten, he was student of the month last month, and he's getting smarter every day, he even reads a little bit. Anyway, there is no doubt in my mind that had we not done the desensitizing, he would not have had the success that he's had thus far. I see a lot of kids around that are having problems similar to Evan's and my heart goes out to them. I wish there was a Dr. Cushing on every corner in this country. I just want to say thanks to Dr. Cushing for giving my son a NORMAL LIFE!" – Clay
"I never realized how much my allergies were actually affecting my life. I am now able to eat foods with any problems. I can work with animals without sneezing and coughing. Best of all, I can enjoy the summer and fall out door activities and no need to carry Kleenex. The allergy desensitizing was very simple" – Dr. Walker – DVM
"Thank you Dr. Cushing. I had almost given up in finding relief for my sinus problem. I can now sleep, my nose is open, and I can breath. Thanks again!" – Mrs. Carhill
"I originally came to Dr. Cushing for an obvious allergy to milk. Now after desensitizing, I eat two large bowls of cereal (with milk) every morning, and I can drink a glass of milk problem-free." Dr. Marsh, MD, PhD
"Before I started working with Dr. Cushing I was unable to eat many basic foods. Over a period of 6 months I was able to eat a full variety with no side effects from allergies. Also, the desensitization of viruses, bacteria and candida greatly benefited my health and immune system." – Linda B
Holistic Medicine at its Best. "Dr. Cushing did an amazing job of diagnosing and treating my allergies. He takes a look at the whole picture of your health and with his knowledge and experience is able to help pinpoint your specific health issues and provide relatively simple solutions for treatment. His fees are reasonable and while he seeks to improve your overall health, he does not try to keep you coming back unnecessarily just to increase his profits. Instead he really gets to the root of the problem and treats the underlying issue so you can maintain results on your own. I continue to see him for help with cleansing and detoxifying my body, and so far I am very pleased with my results. When traditional allergy treatments failed, Dr. Cushing's method worked and that's all the proof I needed!" – Prinzeta
"Dr. Cushing, thank you for all you did for me. It took over five years for me to find you, but when I did, you listened and helped me more than you know, and I am so grateful." – Marilyn F
"Amazed. It was amazing how simple it was to free me of my allergies. I highly recommend Dr. Cushing's services." – Tim M
"The allergy desensitization treatments by Dr. Cushing have changed my life in a positive way. I feel so much better and am able to eat foods that I had to stay away from. I recommend this form of treatment for anyone with allergy problems." – Margaret K
"I had many hypersensitivities. After treatments I had great success and relief from my allergies. Thank you very much." – Skip K
"I've suffered from food and environmental allergies since childhood.  I developed severe migraines at 18 years old.  After years of seeking help, I've finally found a miracle.  I can basically eat anything I want with no adverse reaction.  My once allergy triggers are now eaten several times a day!  No more migraines.  Dr. Cushing is my miracle.  For years I tried acupuncture, drugs, allergy shots, 2 sinus operations, ellminiation diets, herbs, etc. to only continue to live with pain! With Dr. Cushing, I found immediate relief with no side effects.  This is what the answer is to allergy sufferers, he was my last hope.  I'm glad I came to see him." – Stacey N
Highly Recommended. "After having a skin rash for over a year and seeing five dermatologist and an allergist with no luck, Dr. Cushing helped figure out what I was allergic to and was able to easily provide a treatment. Now I can move around without having a horrible skin rash.I plan to continue treatments in the future for other sensitivities like fragrance." – Christie
Thank you, Dr. Cushing! "I always will credit Dr. Cushing with saving my son's life. He is changing/improving every single day. Kyle has been in special education since he was 3 years old. The recent note I received from Kyle's teacher is the first time I have ever received a note from any of his teachers stating that they have seen any improvement in his behavior or speech. And I am telling everyone I can about this clinic!" – Jennifer
"The dramatic results I received from Dr. Cushing's desensitization technique for my severe post nasal drip problem was well worth the 200 mile drive round trip." – Joe G
"Thrilled with the way I feel since I had the natural allegy technique. Not to have to take drugs anymore and to be able to go outside was worth the initial cost. The way I feel now is so great I can't put it into words. To be outside with my daughter and to know the alternative to taking drugs if she develops allergies someday." – Melissa B
"The allergy desensitization treatments by Dr. Cushing have changed my life in a positive way. I feel so much better and am able to eat foods that I had to stay away from. I recommend this form of treatment for anyone with allergy problems." – Margaret K
"After eight years of isolation. Due to MCS I lived in isolation. It is wonderful to be able to carry out daily activities without fear of disabling reactions. I feel that I have my life back again." -Sarah G
"The treatment you gave me in March for allergies to pine and oak worked!!! As you know, the pollen levels were quote high in FL and everyone was complaining about how miserable they were with runny nose, itchy eyes, congestion, etc. I am pleased to report that I had NO symptoms after those 2 treatments!" – Kathleen L
"Where do I begin? Your wisdom, caring attitude and thorough treatment for my food sensitivities have been a Godsend and lifesaver. THANK YOU Dr. Cushing, Myself and the whole family will miss you. With a grateful heart," – Kathleen G
"Dear Dr. Cushing, I want to thank you for your kindness, and everything that you have done for us over the years." –  Ken & Debbie
"The desensitizing procedure was the most amazing system I had every experienced.  Having suffered for years with allergies of all types, man unknown to me, this was a miracle cure." – Mary Lou B
"I live in NC and have not had pepper of any type for over 35 years except by accident.  I have not had sweet tea of any sort for 55 years.  Each time I had either of these I developed immediate very high blood pressure and had over 2000 EKG's at the nearest medical facility.  It was life threatening.  I by chance found Dr. Cushing on the internet and in just 3 months I was drinking tea and having peppers of all types.  I thank god I found Dr. Cushing who saved me from two life threatening foods."
Thank you – Dianna B
Note: facial pictures used are of models to protect our patients.  We keep all our testimonials in our office in a book that patients can read and see that they are authentic.  Some of them are much longer than what we were able to include on the website, but can be read in full when you visit.
read Dr. Cushing's biography